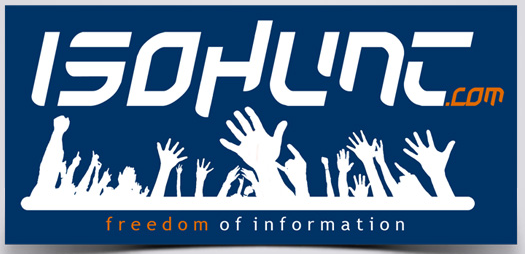 Back in March of this year we wrote "isoHunt is toast". We were speaking figuratively at the time. Well now we can say it literally – isoHunt is toast. Well, not literally in the sense of the delicious breakfast food, but in the sense that it is over, done, kaput, closed forever. Off to the great website resting place in the sky, where it will party with AltaVista and GeoCities. We haz a sad, but we knew this was coming.
So the reason we wrote isHunt is toast back in March was that the big movie studios, in the form of the MPAA (Motion Picture Association of America), had won a big victory against isoHunt in California's Ninth Circuit Court of Appeals. We all thought that Gary Fung would fight on, take it to the U.S. Supreme Court if he could. But yesterday a "settlement" was announced. If you can call Fung agreeing to pay $110 million dollars a settlement.
The Stipulation and [Proposed] Judgment is a pretty interesting read. The document is essentially a settlement document that the parties prepare and file with the court. It reads:
Judgment shall be entered against the Defendants and in favor of the Plaintiffs
So not really a settlement more like "giving up".
The Defendants, jointly and severally, shall pay damages to Plaintiffs in the amount of One Hundred and Ten Million Dollars. (US$110,000,000)
Boy, isoHunt was way more profitable than I thought. That's a lot of zeros.
…within seven (7) calendar days of the signing of this Stipulation (the "Shutdown Date"), the Defendants shall permanently shall [sic] cease and desist from directly or indirectly operating or supporting any part of the "Isohunt System"
Well that's it then.
The Defendants irrevocably and fully waive any and all right to appeal the Judgment
Well that's really it then.
It's no secret that I am a Torrenter and I have used isoHunt many times in the past. Despite the painfully slow servers sometimes (no doubt due to its popularity) it was obviously very useful. But I have certainly recognized that there was no way it could keep going. Even Mr. Hunt seemed to recognize this. He told TorrentFreak (in the story linked to above) and wrote on his own blog:
It's sad to see my baby go. But I have fought the good fight, I have finished the race, and I have remained faithful. 10.5 years of isoHunt has been a long journey by any business definition, and forever in Internet startup time
I am not sure that promoting massive copyright infringement is "the good fight", but there you have it. To present the balanced discussion and quality journalism this blog is famous for (ha!), here's what the studios said:
"Today's settlement is a major step forward in realizing the enormous potential of the Internet as a platform for legitimate commerce and innovation," MPAA boss Chris Dodd, said in a comment.
Sure, keep telling yourself that. Because the big Hollywood studios have been working diligently creating comprehensive, easy to use and useful alternative distribution systems for the internet. Someone tell me where they are.
For now isoHunt is still open, because they have those seven days before they have to close. No doubt dozens of tech types around the world are busy creating mirrors of the site. You can't keep the pirates down.
2013-10-22 UPDATE: Here's an article from Fung's hometown paper which includes some semi-intelligent comments from an idiot lawyer named Mendelsohn.