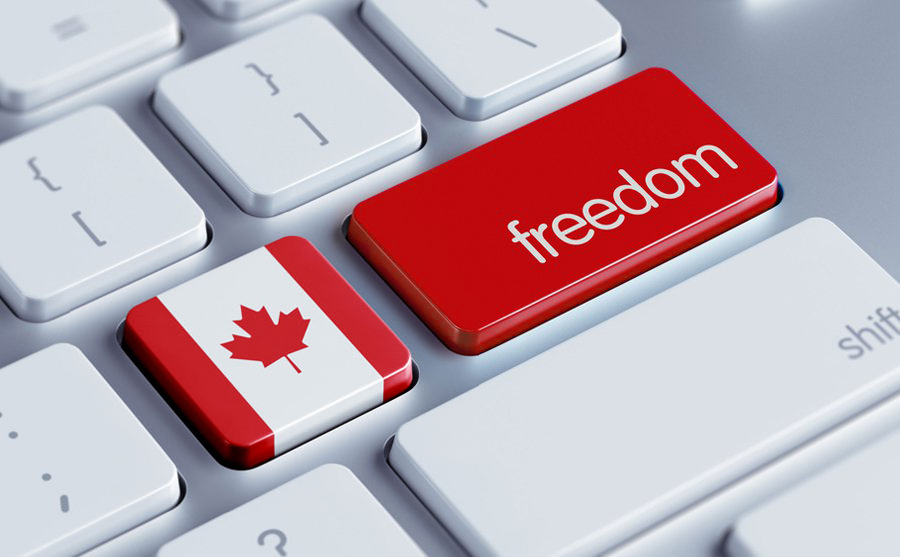 That sounds like a fascinating question! And guess what internet expert has been tasked to answer it? Wrong! It's me.
So the fine folks at Freedom House, a long-standing and tremendously well-respected "independent watchdog organization dedicated to the expansion of freedom and democracy around the world", do amazing work. As part of it, they publish numerous in-depth reports about freedoms and rights around the world. One of the reports is Freedom on the Net, an annual worldwide study of, uh, freedom on the net. They ask internet experts around the world to write reports about their country. The 2014 and 2015 Canadian reports were written by none other than Michael Geist. This year, they asked some idiot with a blog. I am humbled and honoured. But I am still an idiot.
So please, help me! Hit that big blue comment button below this paragraph and tell me – do you think we have internet freedom in Canada? Are you free to say what you want? To do what you want? To download what you want? Are the ISPs or the government screwing you over? Are you being blocked somehow? Are "they" watching you? (go easy on that last one steve). Help me help the world understand if we have internet freedom in Canada. This is a big responsibility and I need your help. Thx.