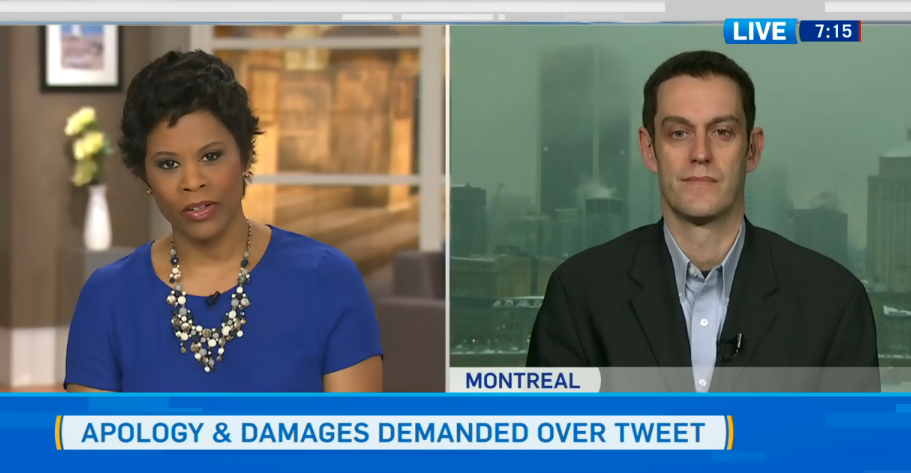 Libel! Tweets! Hockey! If there was ever a story the media would come calling to yours truly, it's this one. Quick background for those too lazy to read the linked article – TSN rebroadcast a defamatory tweet on TV. Whoopsie! Said tweet involved two Toronto Maple Leafs and Elisha Cuthbert, and is rated NC-17 for language and sexual situations. Here's some defamation background for you. The players and Cuthbert want to sue TSN and the original tweeter. TSN is owned by Bell, who also partly own the Leafs. Awwwwkward.
Unfortunately still no embeddable video from CTV, so you'll have to click over there to watch it. Please ignore the blinking and "you know"s. Ugh.
Oh and btw, the delightful Marci Ien refers to me as "legal specialist on all things internet, lawyer Allen Mendelsohn" in her intro. Please put that on my tombstone.