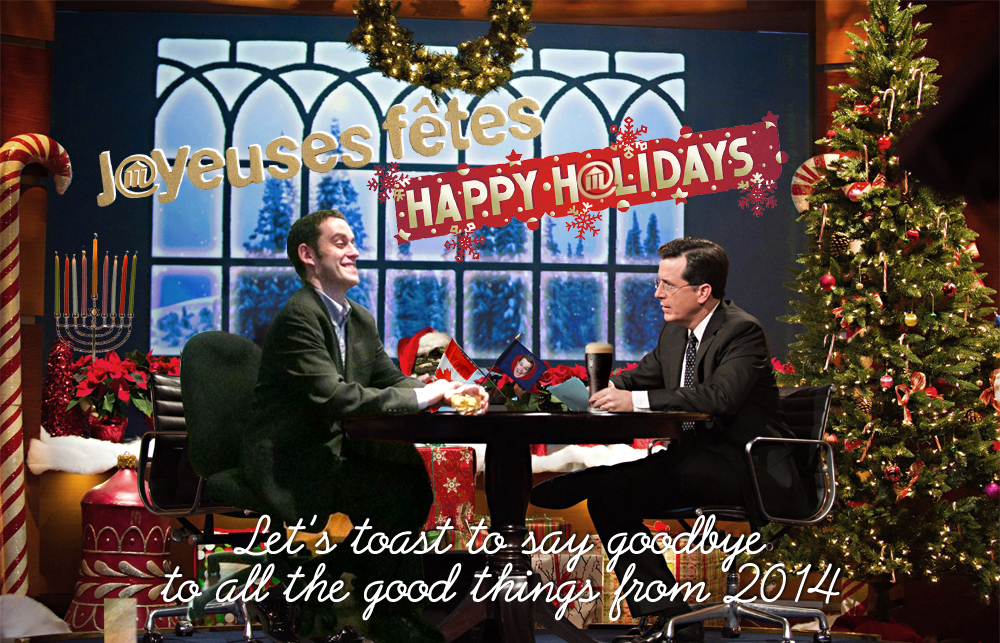 Wow, 2014 is coming to end quickly! I barely had time to stop writing 2013 on my checks. I'll always remember 2014 as the year spam disappeared forever, thanks to the Canadian government.
This here is my annual Happy Holidays post, wherein I thank all of you awesome loyal (and semi-loyal, and disloyal) readers for being there, for reading, for commenting, and for generally being awesome while I wish you the religious or secular Happy Holidays of your choice. So, uh, done I guess.
See you in 2015. I hope the internet will still be around.