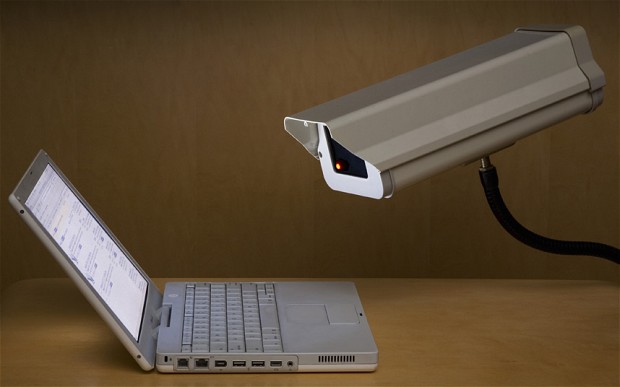 They are watching us. Whether you spend too much time on sites like https://www.maturepornvideos.xxx/, or you're too busy trying to uncover some of the governments deepest, darkest secrets, apparently they're watching us. That's all we've heard for the last couple of weeks. And over that time, many people (ok, like one guy on Twitter) have asked me my opinion, as an alleged expert on internet legal issues. In fear the government was reading me, I have been twiddling my thumbs for a week. Screw it, let's do this thing. And you may be surprised at my reaction.
So let's take a step back as we often do in these opening paragraphs to explain what I'm on about, for those of you who have been in a cabin in the woods recently. A couple of weeks ago, The Guardian had a whistleblower – a (now former) employee at an NSA (National Security Agency) subcontractor – expose all sorts of allegedly nefarious electronic spying by the U.S. Government. All of us in Canada we're like "meh." It's the States, they have terrorists to stop, whatevs, we don't really care.
Well it didn't take long for the Canadian media to report that our government was pretty much doing the same thing! We have a super secret organization called Communications Security Establishment Canada (CSEC) which was eavesdropping on Canadians. Panic in the disco! TIME TO FREAK THE FUCK OUT, EH?
Well I didn't freak out. And I don't think you should either; you can freak out over something much more nefarious if you like. We'll get to that. But first, we need to establish what exactly the government is doing. In Michael Geist's latest, he writes:
The government has tried to downplay the public concern by focusing on two safeguards… it notes that the data captured is metadata rather than content and, therefore, does not raise significant privacy issues.
That's the important point here. The government is not (to our knowledge at least) actually reading your emails (you know, like Google does) or looking at your activity on places like https://www.fuckedgay.xxx/ and tracking your downloads of porn. They are just tracking "metadata". What is metadata? The CBC article linked to above describes it:
Metadata is data that describes other data – or, put another way, it's information about the digital envelope that carries specific correspondences… The metadata is the information about a specific communication, but it doesn't reveal the substance of the communication itself.
So there you go. Should you freak out about that? Geist also writes:
Assurances that metadata surveillance is less invasive than tracking the content of telephone calls or Internet usage also ring hollow
Sorry Mr. Geist, not to me. There is a huge fucking difference between metadata and the actual content of my emails or porn or email porn. I don't freak out over the government collecting metadata, and here's why – corporations have been doing this for years. If you want to freak out, freak out about that. What do corporations do? Well, they amass HUGE amounts of data about people visiting their websites. When you go to a website (allenmendelsohn.com for example), a computer program collects all sorts of information about you without you knowing it, even if you do nothing more than read the content on the page without entering any sort of data yourself. Let's take a look at what is being collected about you on a regular basis every time you open a web page:
Your geographic location
The server you get your internet access from
IP address of your computer or device
Your browser
Your operating system
How you arrived at that website
Which pages on the site you visited
How long you spent on each page
Every single thing you clicked on
What you may have downloaded from the site
There is plenty more. All of this technically metadata. Do you worry about that? Well maybe you should. Who do you think is more powerful in 2013? Government or corporations? Exactly. And the list above is just the metadata! The corporations you choose to give data to have a ton more stuff about you that is not metadata. Spend your time worrying about that.
I collect metadata of people visiting my site. I have seen readers who come from servers with a .gc.ca extension, meaning that the government is in fact reading me. Hi Stephen! Now, I am not doing anything with this info (hehehe) because I have nothing to gain by it. Giant corporations? Well maybe they do.
If you want to worry about something that the government may or may not be doing, look at what the corporations are sharing with the government. The Guardian exposé indicated that Google and Facebook had given the U.S. government direct access to their servers. Google and Facebook were quick to deny this, but it was in pretty carefully worded statements (written by lawyers no doubt) that some people are questioning. I don't know the truth there, but if we want to worry, that is where we should direct our concern.
Yes, we need some oversight to CSEC. If you want to complain about something, complain about that. Government needs to be accountable for what they are doing in our name. But the data that's actually being collected here? Meh. Amazon and Google know way more about me than the government ever will. Now that's scary.