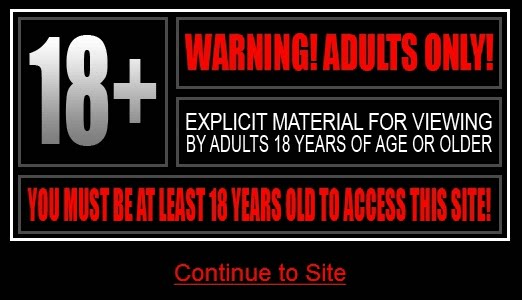 Ah, internet porn. Is there nothing you can't do? You see, if it wasn't for the internet porn websites like https://www.watchmygirlfriend.xxx/, technology would be five years behind, and most likely internet law would be five years behind too. Because internet porn is so pervasive, because it involves internet payments, contracts, intellectual property and plenty more legal issues for people all over the world, a lot of cases end up in court. Above all, it is no secret that the adult entertainment industry is not going anywhere. With a diverse range of websites such as twinki.xxx satisfying desires for erotic content all over the world, the pornography sector has gone from strength to strength in recent years. Nonetheless, although internet porn is hugely popular, it is not without its issues. One such case released last week has some important lessons about jurisdiction over Canadian pornographers (ok, all companies) in an American court. Let's take a look at the case and also use it for a little lesson about jurisdiction here in Canada (well, Quebec).
In Fraserside IP LLP v. Gamma Entertainment Inc, a district court in Iowa ruled that it had no jurisdiction over a Quebec-based company that offered porn videos through a website, pornerbros.com (seriously NSFW, doesn't even have a warning page). Fraserside alleges that the defendants are violating their copyrights and trademarks by showing videos owned by the plaintiff without permission. There are additional defendants and some more facts, but that's really all you need to know.
The Iowa court, as a preliminary matter, needed to decide if the Montreal-based defendant could be sued in Iowa. This type of thing is obviously one of the most common questions in internet law, the internet being world-wide and so forth.
I guess I should take a step back for a second, and explain what "jurisdiction" is for the non-lawyers out there. Basically, in this context, it means simply "does a court have the power to hear a case?" Here's a good little primer. Essentially there are two important jurisdiction types (there are others, but stay with me here) – subject matter and territorial. In Canada for example, if you have a case about immigration law, you go to Federal Court. That's because Federal Court has subject matter jurisdiction over immigration law. On the other hand, an Ontario company would probably not sue a Vancouver company in a Quebec Court, because the Quebec court would not have territorial jurisdiction over two parties not from this province. It's territorial jurisdiction that obviously is almost always a huge question mark in internet law, like in the Iowa case.
A good starting point to explain the rules is our own Civil Code of Quebec, which has a nice and neat set of rules about when a Quebec court can hear a case, rules that are pretty close to the rules you can find just about anywhere. There are a bunch of specific ones, but the most important one is the general rule that deals with "personal actions of a patrimonial nature" (basically suing someone for money), article 3148:
3148. In personal actions of a patrimonial nature, a Québec authority has jurisdiction where

(1) the defendant has his domicile or his residence in Québec;
(2) the defendant is a legal person, is not domiciled in Québec but has an establishment in Québec, and the dispute relates to its activities in Québec;
(3) a fault was committed in Québec, damage was suffered in Québec, an injurious act occurred in Québec or one of the obligations arising from a contract was to be performed in Québec;
(4) the parties have by agreement submitted to it all existing or future disputes between themselves arising out of a specified legal relationship;
(5) the defendant submits to its jurisdiction.

However, a Québec authority has no jurisdiction where the parties, by agreement, have chosen to submit all existing or future disputes between themselves relating to a specified legal relationship to a foreign authority or to an arbitrator, unless the defendant submits to the jurisdiction of the Québec authority.
What you can take from this is that there needs to be some sort of connection to Quebec for the Quebec court to have territorial jurisdiction. Either the defendant needs to have some presence here, or something bad (the "fault" or "injury") had to have happened here. This type of approach is what you'll find just about everywhere, no matter how it's phrased.
So what happened in Iowa? First you may ask, "why Iowa?" Delicious corn? While that's undeniable true, the real reason is that the plaintiff is an Iowa corporation. And when you sue someone, you always want to be close to home so you don't have to use those little hotel soaps. But as you can see from the Quebec law, being the plaintiff in the place isn't a rule for a court taking territorial jurisdiction. It rarely is, and isn't in Iowa.
So the Iowa court, faced with a Montreal defendant, had to find some sort of connection to establish jurisdiction. The judge says he needs to look at the "nature, quality, and quantity" of defendant's contacts to Iowa. The defendant had no servers in Iowa, had no employees in Iowa, had no bank accounts in Iowa, had no anything in Iowa really. They had never done any advertising there or otherwise specifically done business there. Hmm.
One of the best ways to find territorial jurisdiction in internet cases is to find a user (of the website, or service, or whatever) in the place where you want to sue. That is quite often enough for most courts, though the more users the better. So that's what the Iowa court looked at, evidence of Iowa users of pornerbros.com. Unfortunately for the plaintiff, the only evidence they presented of Iowa users was one of its own employees. Who no doubt joined the site for "research." That was not enough for the court. The site has 2.5 million users daily; you'd think they could have found a few in Iowa, especially since adult sites such as https://www.sex-hd.xxx/ are popular all over the nation.
In our Quebec law, we can see that if a fault was committed in Quebec, a Quebec court can have jurisdiction. In Iowa, if the "tort" (remember that word from last week?) is specifically committed there, that is enough too. So the plaintiff argued that the copyright violation was happening in Iowa because that's where they are. Unfortunately for them, the judge said that defendant had not "uniquely or expressly aimed its tortious acts at Iowa." I mean really, who would? So no go there either.
Thus the big finish:
…defendants do not have sufficient "minimum contacts" with Iowa such that the maintenance of this lawsuit would offend "traditional notions of fair play and substantial justice."
So the plaintiffs are pretty much done with this case in Iowa. They should come on up to Quebec! While our hotel soaps may be small, the Montreal-based porn industry supplying sites like https://www.videoshd.xxx/ and strip clubs should more than adequately compensate.
Ed.'s note – I want to acknowledge and thank Barry Sookman for his daily Computer and Internet Law Update emails, which provided the starting point source material for this post (and several other previous posts on AM.com).